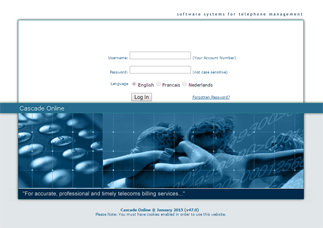 A web-based solution providing online access for our clients to view their current and historic bills, call data and management reports. See examples below.
View up to 13 months invoice history
View dashoard management reports
View and collect your call records on a daily/weekly/monthly basis
Conduct online analysis of customer call records
Download our Aquarius Professional 4.0 analysis tool
Configure email alerts for fraudulent activity or account misuse
Send/receive message CRM announcements.