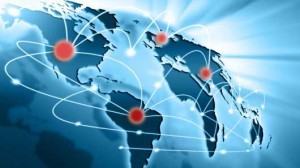 Sage Telecom simplify the maze of wholesale termination and supply, backed by a selection of channel partners offering the widest variety of routing.
Sage Telecom offers industry leading features, carrier grade reliability and scalability, and our architecture and network allows for ultra availability with no single point of failure. Because our architecture is fully distributed and highly modular, our complete suite of products gives you a distinct advantage allowing you to focus on what you do best. We provide the highest quality white routes for your high quality customers and demanding QoS commitments. We are highly modular and can expand to your capacity needs from a single 1E1 to a DS3.
Whatever route you require, we can supply a full A-Z termination list for over 240 countries with over 80 IP directs at the most aggressive pricing and balanced by the best customer support.
Talk to us if you require supply or have routes to offer - we want to speak to you today !
Rates & Routes Enquiries :
Email : rates@sagetelecom.co.uk
Support & Testing :
Email : noc@sagetelecom.co.uk