January 13th, 2016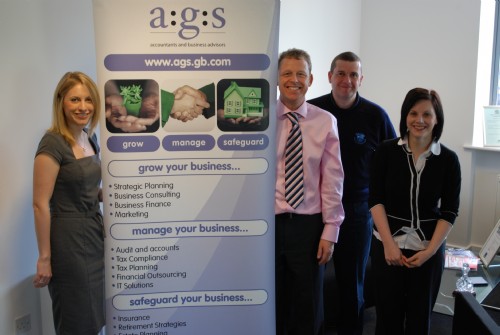 The Customer
Founded in 1989, AGS are a national group of Accountants and Business advisors. They offer a complete package of business advice and solutions to all types of businesses, predominantly in the Midlands area.
The Challenge
AGS had purchased brand new offices in Dudley and needed to move their telecoms from their offices in Wolverhampton. A new telephone system was required, broadband access for the 40 staff, some new numbers and to re-target existing numbers.
Solutions
AGS approached Sage to project manage the move. After the needs were identified, an action plan was put in place.
Sage approached our approved suppliers for several quotes for the telephone system and a Splicecom IP system was selected and installed.
Sage arranged for a new ISDN 30 to be installed by Openreach with a brand new identifiable number, 12 channels and 30 direct dial numbers.
Sage arranged to have a new SDSL broadband circuit with a 10:1 contention ratio installed to the new offices and worked with AGS's IT department to deliver internet and email to all staff.
Old numbers were diverted to the new numbers, and as this service became used less, a message was left on the old line giving the new number.
All 0845 numbers were re-targeted.
Outcomes
Staff moved in on the Monday morning ready to work with phones working and all computers linked to high speed internet.
Phone bill reduced by an overall 32%, 18% on line rental 38% on call cost.
Online billing with e-mailed exception reports.
One number to call should there be any problems with the telecom infrastructure.